Tipping Tow Bar
Large Capacity
Easy to Stow
Sustainable anti-slip floor
Fixation Hooks
300mm High Sides
Detachable Tailboard
Loading Floor Height : 500mm
Tyre Size : 13″
Single Axle
Independent Suspension
T shaped Towbar
Galvanised Steel Chassis
13 Pin Trailer Plug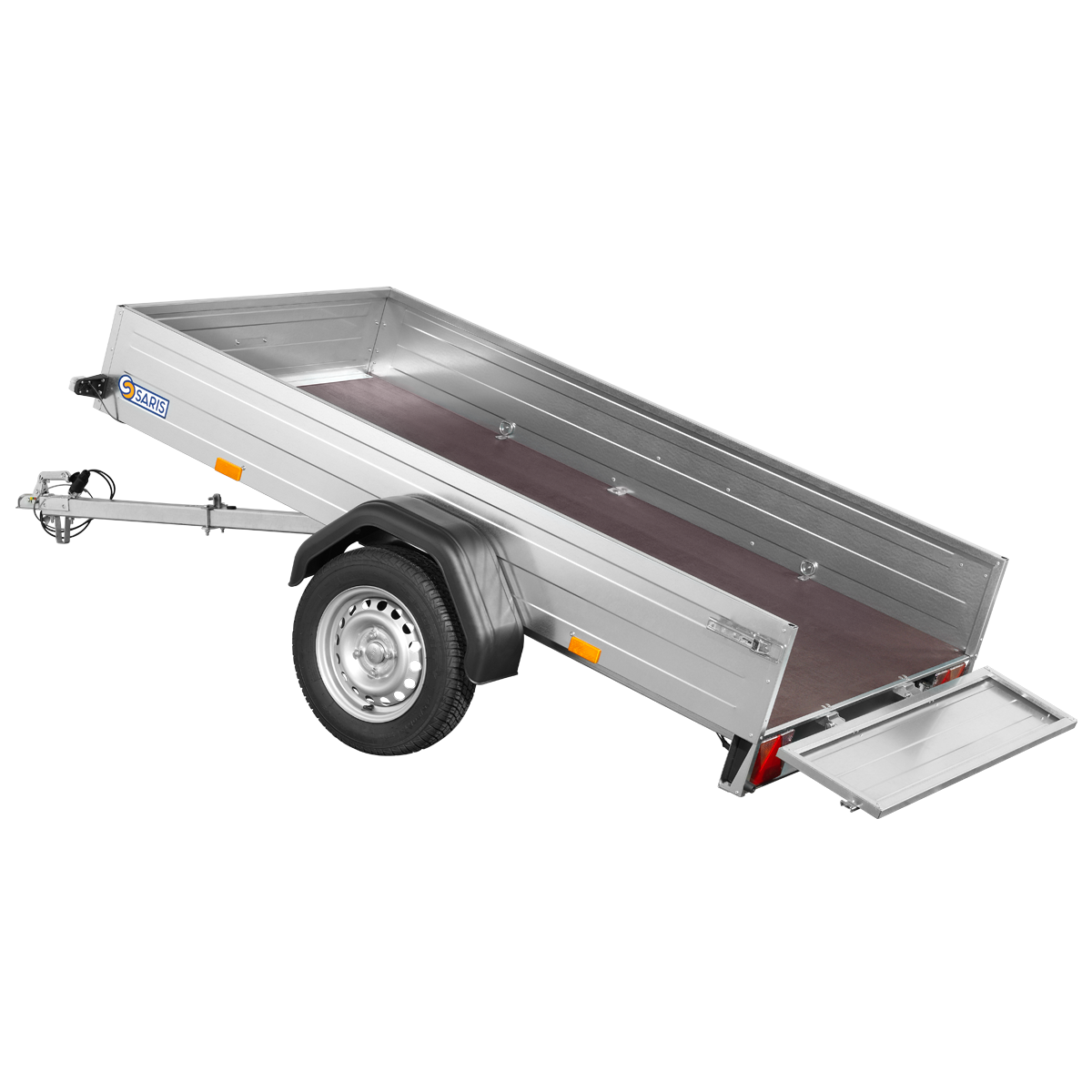 king-xl-1200-x-1200-pixels_b
king-xl-1200-x-1200-pixels_c
king-xl-1200-x-1200-pixels_e
king-xl-1200-x-1200-pixels_t
king-xl-1200-x-1200-pixels_v
Specifications
Technical
Information
Total Weight Kg
Length mm
Width mm
Capacity Kg
Own Weight
Overall Length
Overall Width
King 75
750
2060
1140
630
120
3030
1560
King 75 XL
750
2260
1260
620
130
3230
1680
Accessories
Flat Vinyl Cover
High Vinyl Cover (1000mm ,Blue or Light Grey )
High Vinyl Cover (1200mm , Light Grey )
Jockey Wheel
Spare Wheel
01-SARIS-210171-KING-brochure-EN

Options & Accessories
Options : This is a range of fixed options you can select on your trailer specification to be fitted at the factory at the time of manufacture only. This allows you to customise your trailer to suit your requirements.
Accessories : This is a range of optional items that can be fitted to your trailer , at time of purchase or any time afterwards.
king high vinyl cover open
Weight Downgrading Possible
If you require it , we can downgrade the weight on this trailer , by replacing the VIN plate with a lesser weight specification and issue you with a new matching certificate of conformity. This trailer can be re-plated from 750 Kg down as far as 500Kg (any 50KG increment required)
Camping Trailer….ready for the road !
Fully Kitted Out.
We also offer this trailer , fully kitted out with a host of accessories, ready for the road !
Saris King 75 Xl fitted with :
High Vinyl Cover
Jockey Wheel
Spare wheel and clamp
Prop Stands
Number Plate