Railing
Fixation Hooks V Groove 400daN
Self Locking Closures
Galvanised Steel Chassis
Independent Suspension
UV Resistant 15mm Wooden Body
Detachable Tailboard
Rope Hooks on the Front and sides
Floor Fully Reinforced
Waterproof anti-slip floor made of Finish birch wood
Hot Galvanised components
13 Pin Trailer Plug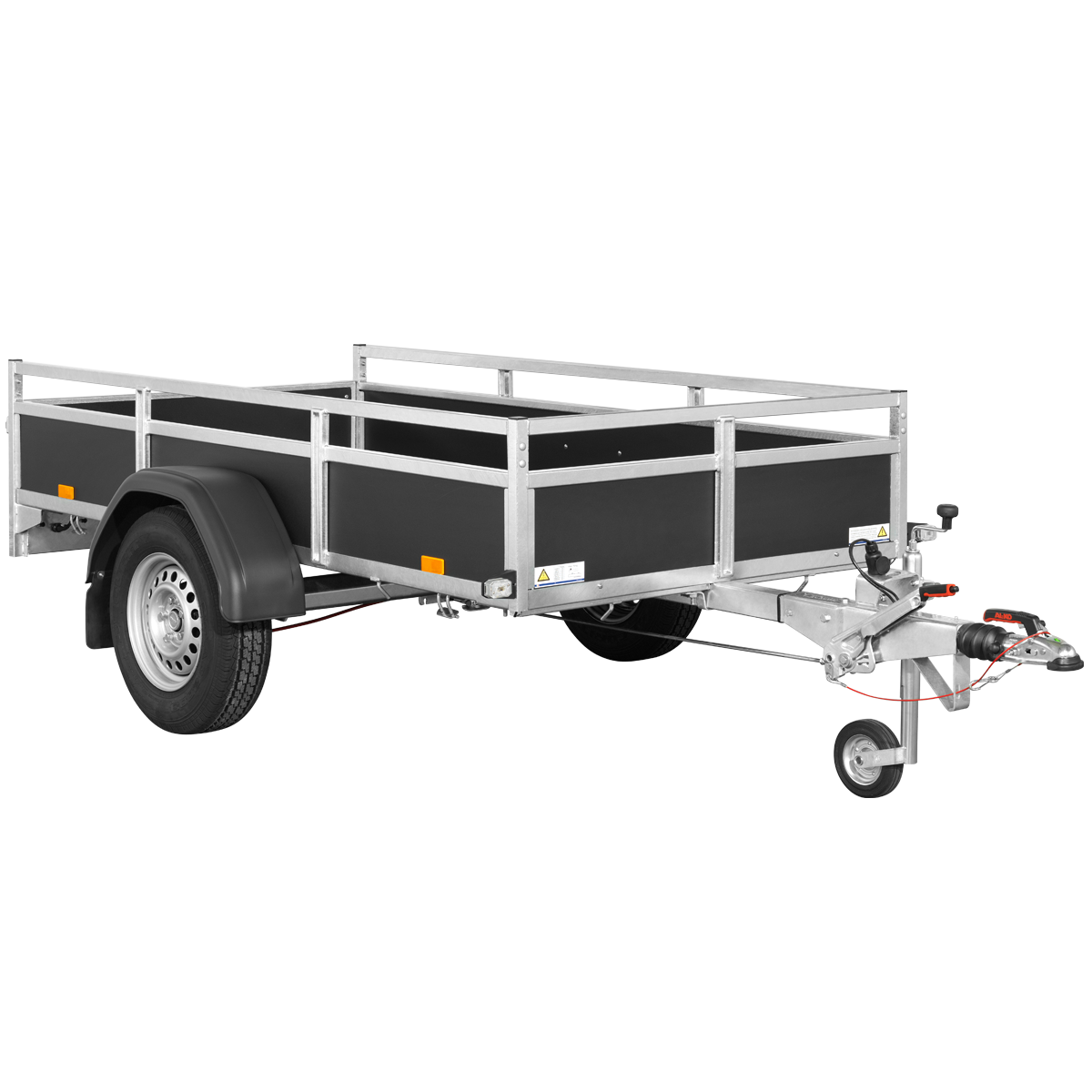 Finance Available to Small business and self employed on this complete Saris Trailer range .
---
Specifications
---
Go to the dedicated trailer website saris.net and design a trailer to your specification.
You can choose from many options and accessories to create your unique trailer , which will then be made to your requirements at Saris's state of the art factory in the Netherlands. Within weeks, your trailer will then be ready for collection at the Carlow Yard.
Technical
Information
ASF75
BSF100
ASG75
BSG135
AMG75
BMG135
Total
Weight KG
750
1000
750
1350
750
1350
Length mm
2050
2050
2050
2050
2550
2550
Width mm
1130
1130
1330
1330
1330
1330
Load
Capacity Kg
570
780
560
1105
540
1085
Own Weight Kg
180
220
190
245
210
265
Total
Length mm
3130
3250
3130
3250
3630
3750
Total
Width mm
1630
1630
1830
1870
1830
1870
Total Height mm
960
970
960
970
960
970
Loading
Floor Height mm

510
520
510
520
510
520
Tyre Size (in)
13
13
13
14
13
14
Axle
Single
Single
Single
Single
Single
Single
Braked
No
Yes
No
Yes
No
Yes
Drawbar
T
T
T
T
T
T
Accessories
High Front Rack
Flat Vinyl Cover (Light Grey)
High Vinyl Cover (1200mm , Light Grey )
Leaf Rack (500mm)
Leaf Rack Net
Jockey Wheel
Spare Wheel
01_SARIS-210171-ClassicWood-brochure-EN

---
Weight Downgrading Possible
If you require it , we can downgrade the weight on this range of trailers , by replacing the VIN plate with a lesser weight specification and issue you with a new matching certificate of conformity. This trailer can be re-plated (any 50KG increment required) down as follows;
750 Kg trailers down to 500Kg
1000Kg trailers down to 750 Kg
1350Kg Trailers down to 750 Kg